David Semanco, MS, MAC, CAADC, CSAC, CAC-AD
Clinical Director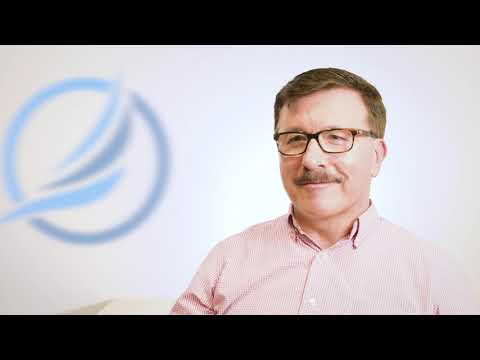 David Semanco is a Master Addiction Counselor specializing in the application of complementary therapies to enhance the addiction treatment and recovery process. He transitioned into the addiction treatment field in 2002 following successful careers in information technology and music. He continues to incorporate technology and music into clinical practice as evidenced by his work with neurofeedback and music therapy. He is dedicated to minimizing the stigma of addiction and is an ardent proponent of innovative treatment methods which are underutilized in conventional treatment settings but which have demonstrated success through evidenced-based research. David has worked in a hospital, residential, and outpatient settings providing direct care, leading clinical teams, and developing programs for adolescents and adults.

David is President of the Virginia Association of Addiction Professionals (VAAP) and has served on the Board of Directors of VAAP since 2010. He also is a member of the Board of Directors of the Virginia Summer Institute for Addiction Studies (VSIAS), one of the premier training venues for addiction professionals in the Mid-Atlantic, and served as Chair of that organization in 2015 and 2017. He also sits on the Board of Directors for NAADAC, the international Association for Addiction Professionals and for the R1 Foundation, which provides financial assistance for recovery learning and technology tools, community connections, and housing scholarships.

As a noted speaker, David has presented training sessions and workshops for a variety of organizations, including United Airlines, West Virginia Association of Alcoholism and Drug Abuse Counselors, Virginia Counselors Association, George Washington Center for Integrative Medicine, Chesapeake Health Education Program, George Mason University, and Uniformed Services University of the Health Sciences. David holds a Master of Science in Human Services with an emphasis in Addiction Treatment. He has studied under neurofeedback pioneers Sue and Siegfried Othmer of EEG Info (Woodland Hills, CA), Dr. Richard Soutar of the New Mind Center (Atlanta, GA), and Bill Scott of BrainPaint (Pacific Palisades, CA). "Nothing changes if nothing changes."
Dr. Mark Illumanti, MD
Medical Director
Mark joined the medical team at The Freedom Center in September 2018 as the Medical Director. He received his medical degree in Mexico with further certification from Rutgers Medical School in New Jersey. He then attended New York Medical College for his residency training. Prior to being hired at The Freedom Center, he spent over twenty years working in the field of addictions treatment, and has been involved in nearly every treatment setting, from outpatient to residential to maintenance management.

As the Medical Director, Mark works with the staff to coordinate the appropriate level of care for each individual client. He works directly with the clients on management of medical issues both related to and separate from their addiction, ensuring comprehensive health care plans that ensure our clients' chances at recovery. What he has found to be most rewarding about working in the addictions treatment field is being able to help suffering addicts and alcoholics to realize their fullest potential.
Sherry McAtee, MHA, MS, BSN, CRNP- PMH
Psychiatric Nurse Practitioner
Sherry joined the medical team at The Freedom Center in September 2018 as the centers Psychiatric Nurse Practitioner. She received her Master of Science in Nursing from the University of Maryland and is currently pursuing her Doctor of Philosophy with a concentration in Nursing. Prior to working with The Freedom Center, Sherry spent years working in addiction treatment and has a professional military education and worked at the Air Force Medical Operations Center.

As the Psychiatric Nurse Practitioner, Sherry works with the clients to diagnose, treat, and prescribe medications to dual diagnosis clients in the intensive outpatient program and aftercare groups. In addition, she manages Vivitrol clients and works with The Freedom Center team on the management of clients' medical issues related to addiction.
Deirdre Angelastro, CRNP, MPH
Family Nurse Practitioner
Deirdre graduated in 2012 from Pace University and completed her bachelor's at Columbia University in New York and has her Master of Science in Family Nurse Practitioner. Deirdre also has a Master's in Public Health in Epidemiology. Deirdre has extensive experience in mental health and treating substance use disorder related issues. In addition, Deirdre has experience in caring for young adults, women's health issues and adolescents with HIV/AIDS. She served as a Wellness coordinator at Search for Change, Inc and currently serves as an Independent Practice Coach from 2011 to present. As the Family Nurse Practitioner, Deirdre performs history and physical exams, and works with clients to diagnose and treat dual diagnosis clients.
Vanessa R. Hill, CAC-AD
Clinical Supervisor - Primary Therapist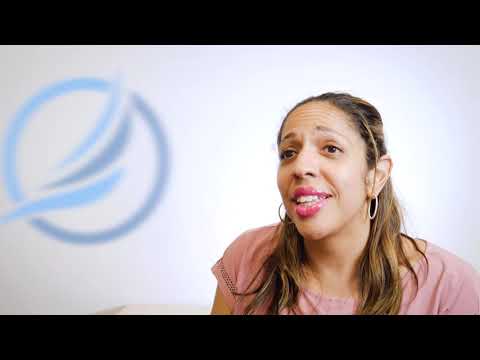 Vanessa is certified in addictions counseling by Maryland's Board of Professional Counselors and Therapists, with credentials as a clinical supervisor. She comes to The Freedom Center with over 14 years of direct experience in residential and outpatient treatment between the private and federal sectors.

In addition to helping those suffering from addiction, Vanessa has dedicated part of her career to "helping the helper." In 2015, she began working in a Training and Career Development Center coordinating substance abuse trainings for other clinicians. Her experience in behavioral health training, program development, and organizational leadership lead her to pursue a certification as a Project Management Professional in 2018. Vanessa also holds a Bachelor's of Arts in Behavioral and Social Sciences from the University of Maryland, College Park and a Master's of Business Administration-Human Resource Management from Columbia Southern University.

Vanessa is a Montgomery County native who spends her free time traveling with her daughter and volunteering in the community.
Anya Kholodnov, LCSW‑C
Group Therapist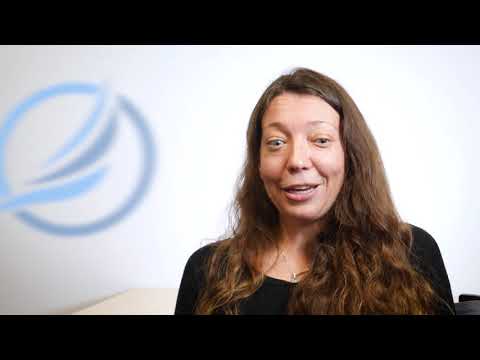 Anya is a licensed clinical social worker who holds a Master of Social Work with a clinical concentration, mental health specialization, and substance abuse sub-specialization. She graduated from the University of Maryland School of Social Work and has years of experience providing direct services to individuals and groups with mental illness and co-occurring substance use disorders. Anya is dedicated to building rapport with clients and establishing a relationship of trust.

Anya treats clients using a holistic approach incorporating experiential, cognitive, behavioral and psychoanalytical theory and modalities. Anya keeps a strong focus on addressing triggers, underlying issues, building and accomplishing goals, addiction education and connection to supports. She brings experience in working with addiction, trauma and LGBT issues with an individual, group, and families.
Judy Serfaty, LCPC, LPC, NCC
Primary Therapist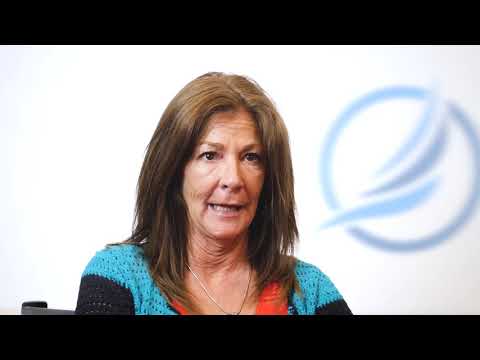 Judy is a Licensed Clinical Professional Counselor in the State of Maryland, and a National Certified Counselor. She earned her Master's Degree in Clinical Counseling from Johns Hopkins University with an undergraduate degree in Psychology from the University of Maryland. Judy is a Primary Therapist who provides services to clients with dual-diagnosis disorders, and is skilled in providing Trauma Informed Therapy, Cognitive Behavioral Therapy, Motivational Interviewing, and Eating Disorders. She has served in both clinical and leadership positions in a number of roles, in inpatient and outpatient settings, as a Primary Therapist and Clinical Supervisor.
Mitchell Cohen, LCSW-C
Primary Therapist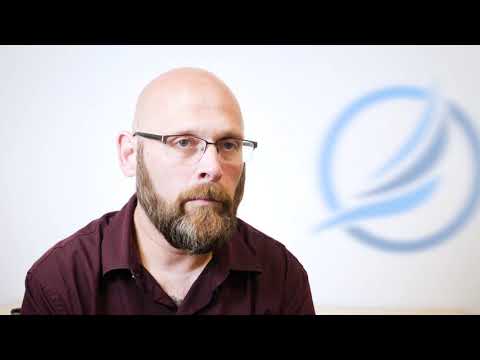 Mitchell is an experienced, licensed social worker with over 19 years of experience serving the substance abuse and mental health populations. He has a passion for leading engaging groups, providing individual and family therapy. Mitchell brings evidenced-based techniques that assist clients in their recovery. His experience and education have provided him with a deep understanding of experiential therapy, motivational interviewing, and medication managed recovery. As a Primary Therapist, Mitchell facilitates groups, provides assessments, as well as individual and family therapy for clients recovering from substance use disorders and related mental health issues.
Donna Wasser, LCSW-C
Primary Therapist
Donna is an experienced, licensed social worker and mental health counselor with extensive experience treating clients recovering from substance use disorders. She provides mental health counseling on an individual basis and in group for clients at the intensive outpatient level of treatment. As a Primary Therapist, Donna facilitates groups, provides assessments, as well as individual therapy for clients recovering from substance use disorders and related mental health issues.
James Scribner
Executive Director, Co-Founder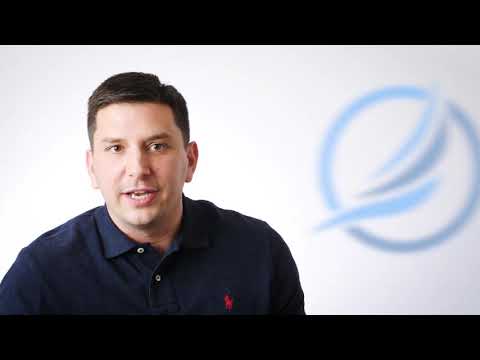 James Scribner holds a bachelor's degree from the University of Maryland's Robert H. Smith School of Business. His career began working in the accounting industry as a financial auditor. In that role, James audited a national trade association with over 1,300 member companies that sell health insurance coverage to more than 200 million Americans. He also conducted official financial examinations of various non-profit organizations and for-profit corporations. This experience allowed him to learn the inner workings of almost any aspect of a company. It also taught him the value of building meaningful relationships with clients and having a strong ethical framework.

James began his personal recovery journey in 2010. Throughout that process, he learned the importance of helping others and living by spiritual principles. Throughout his recovery, James has used his personal story to help make a difference in the lives of others. Over the years he grew into becoming an advocate for people in recovery or seeking recovery from substance use disorders. James is a CCAR Recovery Coach and believes in developing meaningful relationships, and providing highly individualized therapy and client care. In 2017, James had the opportunity to combine his business experience and passion for recovery to start The Freedom Center.

Being born and raised in Gaithersburg, Maryland, it was always a dream for James to start a program where he began his own recovery journey. Having faced addiction in his own life, and having worked through recovery, James truly understands what it takes to get sober and stay sober. James now has the opportunity to do what he loves and help others achieve long-term recovery. James works alongside the clinical director and administrative team to help ensure that every client benefits from a customized treatment plan and holistic approach that offers freedom from the grips of addiction.

"Never lose hope. Recovery is possible!"
Addiction can be difficult to overcome alone. Trust The Freedom Center's trained staff to help you live the sober life you want.